The Books of NaNoReadMo
Tuesday, December 08, 2015
Just a few posts ago I mentioned that I had made a goal to read 100 pages daily for
NaNoReadMo
. I successfully managed that goal for about half of the month. Turns out reading 100 pages a day while taking care of a house, a family and a job isn't as easy as I thought it would be.
Oh to be young and free of responsibilities again. I didn't know how good I had it!
I can only sacrifice my other love, sleep, so much.
Towards the end of the month I was happy just to get about 50 pages of daily reading done so that I could also use some of my Black Friday deals, SimCity and The Sims 4: Get to Work expansion. (I highly recommend SimCity and haven't played the Get to Work expansion enough to have a clear verdict.) I managed to make some progress on my Winter Challenge and am really feeling like I'm actually going to finish this challenge for once!
(Also, my apologies for being terrible at responding to comments and being lousy at commenting this past month! I appreciated and read all of your comments and going forward will mend my ways.)
Now for the books!
The Autobiography of Mrs. Tom Thumb by Melanie Benjamin -
As I mentioned on
Instagram
, I always thought Tom Thumb was some sort of fictional character from a fairy tale that I just hadn't read yet. Turns out he was a real person and so was his wife. This was a fascinating read. I didn't love the main character, Vinnie, but I admire her for refusing to accept what was perceived as her limitations.
Borrow it.
Life After Life by Kate Atkinson -
The concept of this book is fascinating. It explores the different directions ones life could go depending upon their choices. This book was at times difficult to follow. There are so many characters who pop up in certain lifelines and don't show up in others. I felt like I should have been taking notes. I also felt like this book would never end. I like the concept, but not the actual book.
Skip it.
Teach With You Heart by Erin Gruwell -
If you have watched The Freedom Writers Diary then you know the basics of this book, but if you enjoyed the film then you may find that you also really enjoy the book. I don't know that Erin did anything extraordinary with her teaching, but I love how much she cared for her students. Sometimes just showing that you care about the student is enough of a motivation to work harder and achieve success. I'm amazed by her connections and the incredible experiences she was able to provide for her students. I'm disappointed that she stopped teaching after a few years and I'm disappointed by the need to paint her fellow teachers in such a negative light.
Borrow it.
I Am Malala by Malala Yousafzai -
I really admire Malala and women like her. She listens to her inner voice and speaks her truth because she knows that one voice can potentially make a difference. I did not, however, enjoy reading this book. It felt like a history book and there is a reason I didn't major in history. You can get the heart of the message on youtube for much less time.
Skip it.
Anne of Avonlea by L.M. Montgomery -
I was completely prepared to adore this book, but I just didn't. I feel like nothing happened, which is probably why hardly any of this made the cut for the Anne of Avonlea movie. I'm still going to finish the series, and I still love Anne, but this was disappointing.
Borrow it?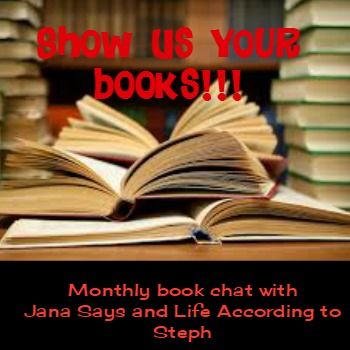 Follow