What I Love About Fall Part I
Thursday, October 29, 2015
I have seen this a few places (
See You in a Porridge
/
Going the Distance
) and have caught myself thinking about my answers, so why don't we just make this official.
*Some affiliate links below.
Favorite Candle Scent -
Last Christmas, my husband bought me this
Glade Candle - Hot Cocoa & Mint
and it is probably the best smell ever. It manages to calm me and make me hungry.
Best fragrance for fall - My house has three different climates. In the summer the top floor is the temperature found at the fiery gates of hell. The middle floor is comfortable and the basement is a nice fall day.
As we transition to fall my top floor becomes much more pleasant. (Think sitting a comfortable distance away from a fire.) The middle floor suddenly requires layers and a blanket. (I usually just throw on my snuggie on top of my layers.) The basement reaches arctic temperatures.
Anyway, I tell you all this because I wear the same fragrance (whatever body mist smells appealing the day I buy it) until it runs out. The difference is that in the fall there isn't also the underlying smell of sweat. You're welcome.
Coffee, tea, or hot chocolate?
Hot chocolate, specifically Stephens Hot Chocolate in either
Chocolate Mint Truffle
or
Dark Belgian Chocolate
with teeny-tiny marshmallows. I even have a cocoamotion to ensure that it is properly heated and mixed.
I'm very serious about my hot chocolate.
Favorite Thanksgiving food -
My grandma makes the best sweet potatoes. I didn't have them until I was 19 and upon the first bite, they became my favorite part of Thanksgiving!
This recipe
looks fairly similar.
What is the best fall memory you have? - My little e was born a few falls ago. The process was terrifying, but meeting her is probably the best fall memory I have had to date.


Favorite type of pie - It's a toss-up between Key Lime Pie and Turtle Pie. Neither of these are actually consumed in the Fall, but they are still my favorites. If you aren't interested in baking them, or if you end up messing up every pie recipe that comes your way, then I would recommend Marie Callender's. You should be able to find them in the frozen aisle.
Most worn sweater -
I like this sweater so much that I bought it in 3 different colors.
The black sweater is currently being washed.
Kohls doesn't seem to have the same sweater anymore, but
this
looks promising. (Wait until the season is almost over to score it for much less!)
What is autumn weather like where you live - Usually it lasts for about a half a second and then it snows, but we have had a FABULOUS fall this year. It hasn't been too cold, and the leaves have all been gradually changing color. My favorite tree in the fall has to be my apricot tree! So pretty.
Does anyone else deal with a house that is a bunch of different temperatures? Anyone know how you fix that?
What do you love about fall?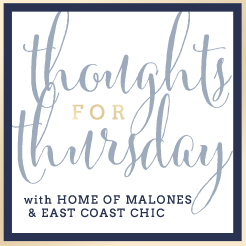 Follow